July 31, 2020
Six Changes to Consumer Behavior
By Tom Kaneshige
Today's consumer has been forever marked by the global pandemic and economic upheaval.
McKinsey has identified six potentially important changes in consumer behavior that will impact how companies (and marketers) engage with them.
Here they are:
Digital shopping. Consumers are turning to digital and reduced-contact ways of accessing products and services. Marketers will need to draw insights from a new wave of digital data in order to better personalize offers and messages.


E-services.
Consumers expect to access services digitally, such as telemedicine visits. Companies will need to develop partner ecosystems with e-service platform vendors and adjacent e-service providers in order to reach these consumers.


Home central.
A shelter-in-place culture has turned the home into command central. Consumers are likely to continue devouring new home-entertainment options. Marketers will need to engage with smart devices and interfaces across the home.


Local community. Reduced travel has put the spotlight on hyperlocalization. Companies will need to rewire their operating model to provide a more granular presence at scale.


Trust and safety. Consumers will only visit physical stores and restaurants that they trust are virus free. They'll prefer contactless activities, such as curbside pickup and self-checkout. Companies will need to think through a broader range of shopping experiences.


Social values. The recent surge in activism has given consumers a greater sense of their power in holding companies accountable. Companies must communicate a strong sense of their brand's purpose.
You can read about them in more detail here.
About the Author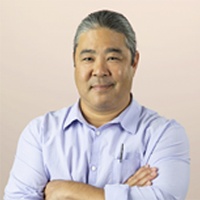 Tom Kaneshige is the Chief Content Officer at the CMO Council. He creates all forms of digital thought leadership content that helps growth and revenue officers, line of business leaders, and chief marketers succeed in their rapidly evolving roles. You can reach him at tkaneshige@cmocouncil.org.
JOIN THE CONVERSATION
If you'd like to contribute to the Growth Monitor, please contact our Editorial Director, Tom Kaneshige at tkaneshige@cmocouncil.org
ALSO READ