February 24, 2020
Driving Growth with Machine Learning
By Tom Kaneshige
Business leaders staring at aggressive revenue growth targets need to better know and handle their customers on a personal level. They can't afford to set growth strategies based on gut feelings about customer segments and shifting buyer behaviors.
There's too much at stake; a company's survival hinges on its ability to grow revenue and market share, disrupt markets, and avoid being disrupted.
At the heart of every growth initiative lies the customer experience. Growth leaders must have real-time insights into what is really happening with the customer and what to do about it. They need to learn from successes and failures and act on data-driven decisions quickly.
They need game-changing technology — namely, machine learning.
Many business pundits espouse the virtues of machine learning, the powerful engine under the hood of a slick artificial-intelligence (AI) exterior, without really knowing what it can and cannot do. Machine learning isn't a mystery plucked from science fiction movies. It won't take away your job (at least not yet). And it won't save a fundamentally flawed business.
But it can help you achieve your growth goals by giving you a better understanding of your customer.
So, what exactly is AI and machine learning? My favorite definition comes from Michael Wu, Ph.D, Chief AI Strategist at PROS, a pricing optimization and configure-price-quote software company. Wu writes: "#AI = a machine mimicry of human behavior with 2 characteristics: (1) the ability to #AUTOMATE human decision and subsequent actions, (2) the ability to #LEARN and improve its performance with usage."
Wu put in caps the words "automate" and "learn," which is the key to understanding machine learning's most important characteristics. Essentially, machine learning makes the best decisions based on the latest data, customer behavior signals and, critically, what it has already learned. It's an adaptable system that makes smarter and smarter decisions.
By doing this in an automated way, machine learning arrives at human-like decisions at wicked speed and colossal scale.
Given these characteristics, it's easy to see machine learning shine in business scenarios. PROS customers, for instance, leverage AI to optimize pricing in a volatile market, such as airline tickets.
In a recent article, McKinsey & Company cited a CPG company using analytics to understand consumer segments, their unique buying patterns, and responses to specific promotional tactics. The findings were startling. A promotion showing poor returns under traditional metrics was actually effective in getting occasional users to engage more with the product. Another promotion showing good returns was cannibalizing the loyal user base, McKinsey says.
Machine learning unlocks customer insights by constantly testing its decisions against outcomes in order to make better decisions and arrive at more valuable insights — a process called the "machine learning loop." This, in turn, leads to the very best decisions and insights at the time.
It's easy to see how machine learning helps companies get to know their customers, stay ahead of changing buying behaviors and grow revenue. Unfortunately, lots of companies don't have machine learning, or the right data to learn on, and thus struggle to know their customers.
Only 14 percent of business leaders know their customers "very well," according to a Russell Reynolds Associates survey. Worse, three out of four said their businesses have already been disrupted due to customer behavioral changes. Customers have become more diverse, less loyal and more price sensitive. Almost half of respondents expect their customers will change significantly over the next three years.
Echoing this problem, the CMO Council surveyed 150 marketers in a new report and found that 36 percent don't have the data to know their customers. Nearly 60 percent point to inconsistencies with the level of depth and granularity of customer insights.
Even if companies amass customer insights, the next challenge is acting on them. Only three percent of marketers said their organization was exceptionally effective in turning data and intelligence into actions, according to the CMO Council. The window of opportunity to interact with a customer in their moment of need is fleeting.
This is another area where machine learning comes into play.
Imagine being able to make a decision that leads to action at machine learning speed. A candy maker, for instance, can send text messages for a discount on a candy bar to customers at the moment they're standing in line at the grocery checkout line and gazing into their phones. This kind of personalized marketing can only be done at the right time and at scale through automation.
Constantly learning about your customers, making data-driven decisions and acting on insights in an automated way is what machine learning is all about.
Perhaps McKinsey sums it up best.
"The increase in data availability (click-stream data, mobile-phone location data, longitudinal purchase history, for example), combined with advancements in analytics such as machine learning, can yield previously inconceivable revenue growth management insights," McKinsey says. "Companies can now understand shopper-level activities at particular retail outlets, identify microsegments within their consumer base, and zero in on granular profit pools in specific locations and channels."
About the Author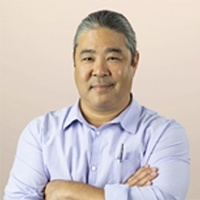 Tom Kaneshige is the Chief Content Officer at the CMO Council and editor of Growth Monitor. He creates all forms of digital thought leadership content that helps growth and revenue officers, line of business leaders, and chief marketers succeed in their rapidly evolving roles. You can reach him at tkaneshige@cmocouncil.org
JOIN THE CONVERSATION
If you'd like to contribute to the Growth Monitor, please contact our Editorial Director, Tom Kaneshige at tkaneshige@cmocouncil.org
ALSO READ