September 02, 2020
Can E-Commerce Save the Day?
By Tom Kaneshige
Seismic changes are afoot, the pandemic upending the status quo. The coronavirus is rapidly ushering in the age of the low-touch economy and all-digital selling. If you've been hesitant in the past, now is the time to make dramatic changes to your business.
What to do? Speed your transition from costly salespeople to e-commerce.
In terms of cost-cutting, it just makes sense. Salespeople take up a lion's share of the payroll — some are the highest paid employees in a company — and their overhead can consume up to 30% of a sale. Contrast this with digital marketing, inside sales and e-commerce transactions. We're talking pennies on the dollar in cost of sales.
More importantly, customers want a digital interaction with brands. According to Forrester Research, a whopping 68% of B2B buyers found going online superior to interacting with a salesperson, and 62% said they could finalize selection criteria or vendor list solely on digital content.
Companies haven't missed the signs: 42% of B2B companies planned to decrease investments in field sales reps, with 13% shifting those resources to less expensive inside "digital" sellers.
These studies were done before the pandemic made everything digital.
Of course, digital marketing efforts and e-commerce aren't going to cut it for companies selling complex goods. There's room at the top for the high-powered, consultative seller. Complex goods and services still require salespeople with deep product knowledge, business-outcome strategy and customer insights, in order to piece together solutions.
But companies with less complex selling scenarios should be marching double time toward e-commerce.
About the Author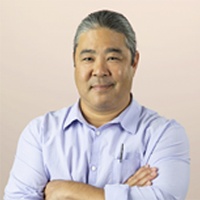 Tom Kaneshige is the Chief Content Officer at the CMO Council. He creates all forms of digital thought leadership content that helps growth and revenue officers, line of business leaders, and chief marketers succeed in their rapidly evolving roles. You can reach him at tkaneshige@cmocouncil.org.
JOIN THE CONVERSATION
If you'd like to contribute to the Growth Monitor, please contact our Editorial Director, Tom Kaneshige at tkaneshige@cmocouncil.org
ALSO READ