March 25, 2020
C-Word Impact Survey: CMOs Lack Live Data to Better React and Recover
By Tom Kaneshige
Amid the COVID-19 chaos, CMOs are largely operating in the dark, forced to make critical decisions without essential data insights to support them. Only one third of 150 global marketers report having real-time visibility and insight into the impact of the pandemic on both demand and supply channels.
While 84 percent of respondents expect the coronavirus to multiply business disruption globally, only 31 percent of those surveyed by the CMO Council are satisfied with the quality, timeliness and usefulness of decision support data.
These are among some of the key findings from a global survey by the CMO Council, which has 16,000 members in 10,000 companies worldwide.
"Companies with real-time visibility into supply and demand chains are better prepared to make informed decisions, as well as adjust, re-direct or moderate marketing activity," notes Donovan Neale-May, executive director of the CMO Council. "Unfortunately, not enough do, and so many are struggling to re-calibrate operations and spend."
[Related: The new CMO Council report, "Making Content Grow Into Customer Flow," is available for free for a limited time. Download here.]
The survey found that nearly all marketers are making changes to their marketing activities. Half are bracing for marketing spending cuts. Yet, a majority (62 percent) lack enough real-time visibility and insight into the pandemic's impact across both the demand and supply chains.
It's not all bad news. Less than 50 percent of marketers say they have been significantly impacted by the coronavirus outbreak, 36 percent moderately and just 17 percent say slightly.
Two out of three marketers are safeguarding employees and support staff extremely well. And nine out of 10 are either moderately or extremely confident with their company's contingency, containment and recovery plans.
With customers, 56 percent said they're moderately addressing customer consternation and concern. An additional 36 percent said they're doing this extremely well.
"It's good to see so many marketers planning for recovery and seeking opportunities to sustain relationships, deliver added value, and find new ways to meet needs of a transformed customer environment and channel sector," Neale-May says.
Here's an infographic that tells the story in three data points: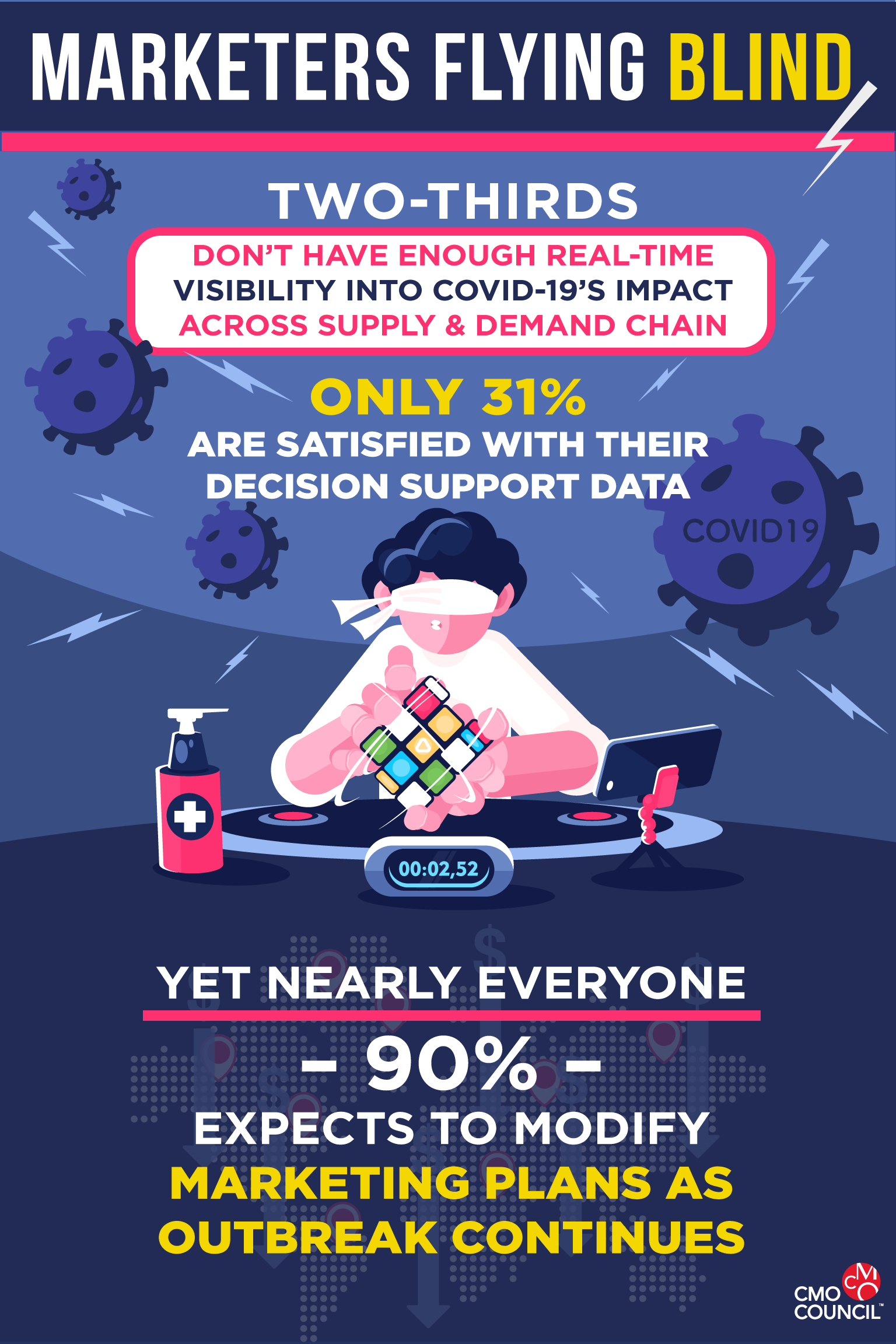 About the Author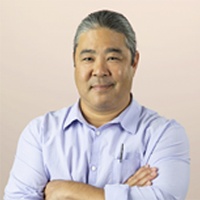 Tom Kaneshige is the Chief Content Officer at the CMO Council and editor of Growth Monitor. He creates all forms of digital thought leadership content that helps growth and revenue officers, line of business leaders, and chief marketers succeed in their rapidly evolving roles. You can reach him at tkaneshige@cmocouncil.org
JOIN THE CONVERSATION
If you'd like to contribute to the Growth Monitor, please contact our Editorial Director, Tom Kaneshige at tkaneshige@cmocouncil.org
ALSO READ