May 22, 2020
Bold Action Required
By Tom Kaneshige
When COVID-19 steamrolled China, a large car-rental company saw business crater — a 95 percent free fall in orders in February. Many companies can't survive such a massive spiral in demand. Worse, the travel-related company was stuck in the cross-hairs of a pandemic with little hope of recovery. The moment called for decisive action.
And so the company invested in social listening.
This might not sound like conventional wisdom, but the company knew that the way forward was to find out how customers were reacting to their new circumstance. Here's what it heard: Tech companies in southern China were telling employees not to use public transportation, rather they needed to find other means for getting to the office.
A new market was rising from the ashes of the pandemic, and the car-rental company seized the opportunity. It launched targeted ad campaigns promoting a week-long rental with five days paid and two days free. Within seven weeks, the company recovered about 90 percent of its business, reported McKinsey & Company in an article entitled, "Rapid Revenue Recovery: A Road Map for Post-COVID-19 Growth."
This is the sort of bold action needed to survive in today's turbulent times. Market insights gleaned from the latest customer data, followed by a sense of urgency in data analysis and decision making, can help even the most challenged companies stem the tide.
Related: Frost & Sullivan webinar "Market Impact of COVID-19: How to Respond, Reset, and Rebound." Register here for replay.
In fact, "acting with urgency" is one of the mantras McKinsey preaches to companies trying to recover revenue. Companies might have to launch a new e-commerce business in a matter of weeks or give away products to earn customer loyalty, McKinsey says.
What's behind all this urgency? Simply put, there are fewer dollars in play. McKinsey estimates that consumers might cut back as much as 50 percent of discretionary spending. In B2B, nearly 50 percent of companies have already cut their short-term spending. A similar percentage expects to reduce long-term budgets, too.
If companies don't act quickly, they'll lose to competitors with the wherewithal to get there first. In order to spark a culture of speed and agility, companies will have to empower employees to jump on a conference call, figure out a solution and make decisions with autonomy.
Along this theme of rapid response and revenue recovery, the CMO Council is readying a slew of new thought leadership studies, which include:
Defining a new "customer intuitive enterprise" model for predicting customer behavior
Helping companies achieve top line and bottom-line growth through data-driven analytics around "customer economics"
Mapping routes to recovery through more effective omni-channel digital engagement and commerce
About the Author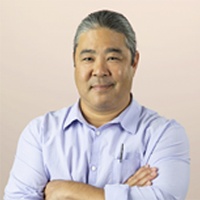 Tom Kaneshige is the Chief Content Officer at the CMO Council and editor of Growth Monitor. He creates all forms of digital thought leadership content that helps growth and revenue officers, line of business leaders, and chief marketers succeed in their rapidly evolving roles. You can reach him at tkaneshige@cmocouncil.org
JOIN THE CONVERSATION
If you'd like to contribute to the Growth Monitor, please contact our Editorial Director, Tom Kaneshige at tkaneshige@cmocouncil.org
ALSO READ